Bulk Fuel Delivery in Grand Forks, ND
Since 1963, Orchard Oil Company has provided sales and delivery for bulk petroleum and lubricants to customers throughout Grand Forks, ND. Our family-owned and -operated company is committed to doing right by you, offering quality products, rapid delivery and affordable prices. Questions? Need to place an order? Contact us right away!
Gas, Oil and Other Fluids: Ready When You Need Them
Fuel, oil, lubricants and all different types of other fluids are needed to maintain mechanical excellence. Whether you run an agricultural operation with tractors and other equipment or you manage a fleet of commercial vehicles, you're going to need a partner to provide you with bulk fuel delivery in Grand Forks, ND. Orchard Oil Company aims to be that partner. Not only do we sell an extensive selection of gas, oil, lubricants, diesel and other fluids in bulk, we offer some of the quickest delivery in the area, alongside superior customer service. We retail proven Shell products by the case, pallet or barrel, to make sure you've got the quantities you need at a great wholesale price.
In most cases, we're able to process delivery within 24 hours of your order, no matter what products and quantities you need. In fact, we strive to get you your products same-day if we can! If you're stopping in for pickup, we stock everything on hand, allowing you to leave quickly with what you need. And, even if you're not sure of what you need, our knowledgeable staff is here to help. As an experienced wholesale fuel distributor in Grand Forks, ND, we're able to make recommendations based on your application, so you have confidence in buying in bulk with us. We're even available for just-in-time deliveries, so you can avoid running out of fuel, oil or grease when you need it most. Contact us today and let us keep you stocked with the fluids you need.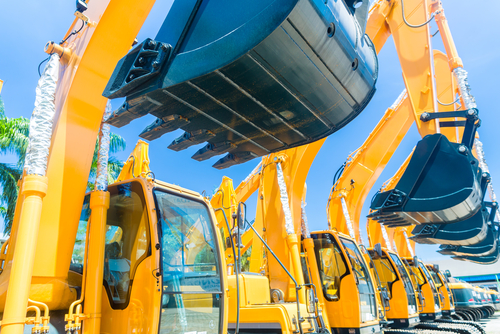 We offer convenient local delivery on all bulk orders and can sell by the case, pallet and barrel depending on the products you need.

Need emergency delivery? We stock all of the products we sell, allowing us to offer just-in-time deliveries throughout Grand Forks, ND.

We strive to fulfill all orders within 24 hours and can usually provide them same-day. Picking up? We'll have your product ready whenever you stop in!

We're a licensed Shell Lubricants distributor and carry a broad selection of gasoline, oil, antifreeze and other lubricants.

We're members of the North Dakota Petroleum Association, the Minnesota Petroleum Marketers Association and the Greater Grand Forks Chamber Of Commerce.
Restock Your Supply
Regardless of the gas or lubricant you need, Orchard Oil Company is ready to deliver.
Give us a call, place your bulk order and get the products you need within 24 hours.
Supplying bulk gasoline and diesel fuel to Grand Forks, ND, and to East Grand Forks, MN