For all your fuel, oil and lube needs, there's Orchard Oil Company. We're more than just a complete source for oil in Grand Forks, Emerado, and Mekinock, ND—we're the trusted supplier for commercial customers, contractors, government agencies and farmers throughout the region. We sell in bulk—including cases, pallets and barrels—with prompt next-day bulk fuel delivery or same-day pickup! Take a look at the immense selection of aircraft engine oil, extended-life antifreeze, differential fluids, and other items we offer.
Fuel Products
Our fuel products include gasoline and diesel for commercial purposes, agricultural applications, contractor use, fleets vehicles, government agencies and much more. We carry gasoline and diesel fuel for on-road and off-road use.
Lubricating Oils and Greases
In addition to our fuel products, we also sell engine lubricants in Grand Forks, ND in bulk. Whether you're a DIY car enthusiast or run your own auto repair shop, we're proud to bring you some of the best lubes and greases from Shell. Our extensive product selection includes:
Diesel engine oils
Differential fluids
Hydraulic oils
Petroleum and synthetic
Transmission fluids
Warm/cold weather heavy wheel bearing or large pin greases
Not sure what you need? We can help determine which products are best for your application and advise you on the right quantity. We have an unbeatable selection of greases for varying applications.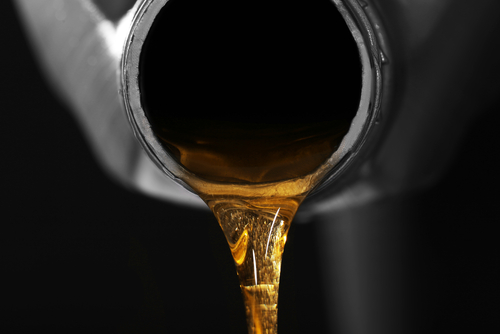 Wholesale Antifreeze and Other Fluids
Your automotive engine needs extended-life antifreeze to maintain its functionality and preserve engine performance over the long run. Don't wait for your fluid levels to run dangerously low—contact us to get pricing on wholesale antifreeze and let us provide you with prompt bulk fuel delivery.
We don't just offer fluids for cars, trucks and agricultural vehicles. Our selection of fluids also includes aircraft engine oil, so your plane is always mechanically sound and in its best condition. We're also a diesel specialist, bringing you diesel exhaust fluid for your vehicle.
Get the Right Fluid
No matter the transmission fluids and other lubricants you need, no matter the quantity, Orchard Oil Company has you covered. Contact us today for quality products, rapid bulk fuel delivery and excellence you can trust. Reach us today at 701-772-1212.